Vanitas no Carte – 23
Vanitas no Carte – 23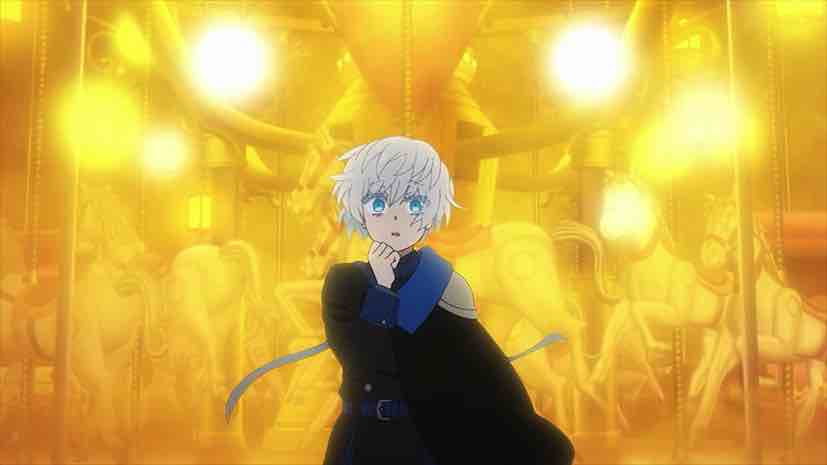 Sometimes I go into an episode thinking it's going to be the finale and, well… It's my own fault in this case – the episode count makes it obvious there was another ep next week. But it's always a bit of a mental reset. You're thinking "jeebus, how are they going to wrap all this up in the next xxx minutes?" and of course, they aren't. Which explains the pacing of this episode, obviously. Generally speaking the pacing in Vanitas no Carte has been pretty breakneck (so the manga readers tell us) but this week was pretty much laid out in real time.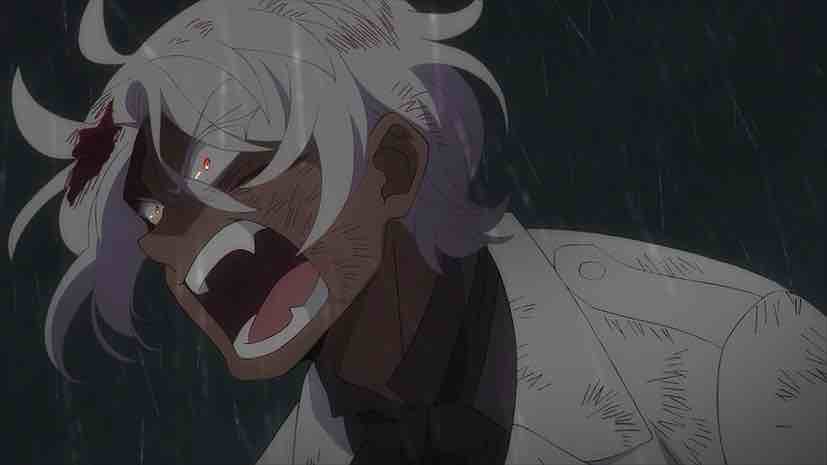 Fundamentally everything in the plot has boiled down to one big mystery – why did Vanitas kill Luna? And it's become such a big matzoh ball that I suspect we aren't going to find out next week (which will suck, as the anime is basically caught up with the manga – and the manga is on hiatus). All this ep really did was pile on more questions – like, why did Luna care so much that Vanitas never reveal to anyone what happened that day? Why is keeping that secret so important that Vanitas is willing to kill his best friend and/or die to do so? Is it really possible that the VotBM could be brought back, as Mikahil says?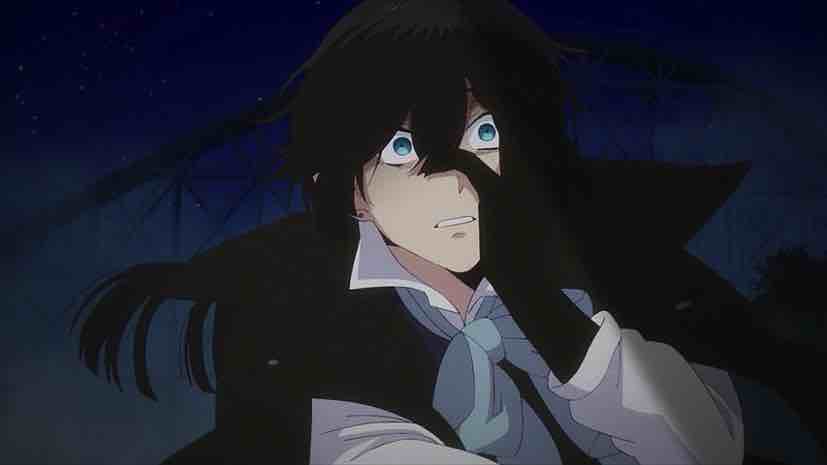 The evidence piles up that something weird and heavy went down back then. Misha remembers almost none of it (thus his own desperation to find out). In his twisted way he probably does want to be with Onee-chan again – Vanitas and Luna are pretty much the only family he's ever known. I think even Misha is surprised by how urgently Vanitas is driven to keep that secret. It's a form of "self-hypnosis" as Mikhail describes it – and Vanitas even injects himself with more VotBM blood in order to boost his chances in battle with Noe.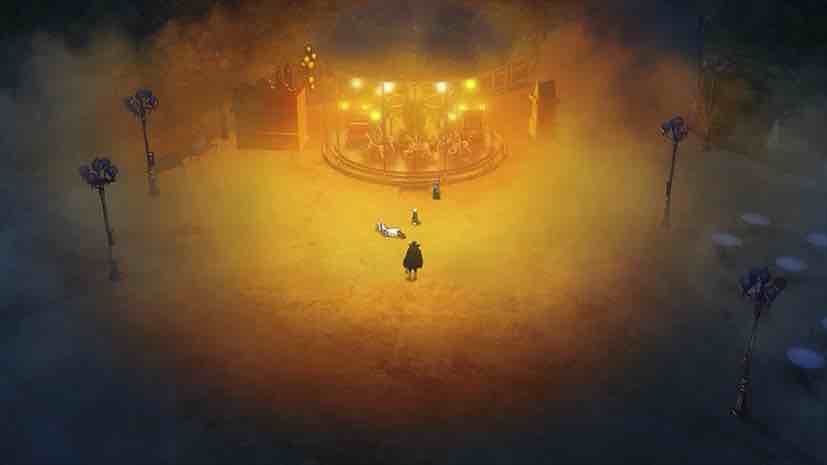 Vanitas vs. Noe is an interesting conflict on several levels. Both more or less lose themselves because of overpowering impulses – Vanitas to keep his secrets, Noe to save Domi. But Noe at least retains enough of himself to realize this is something he doesn't want. He's stronger and faster even than 'roided up Vanitas but the difference is, he doesn't actually want to kill him – he can't help holding back, even with Domi on the line. He doesn't want to kill anyone (he never has), but Vanitas especially. Sadly there's no evidence that Vanitas is similarly holding himself back (shooting at point blank range, for starters) – his compulsion is stronger than his restraint.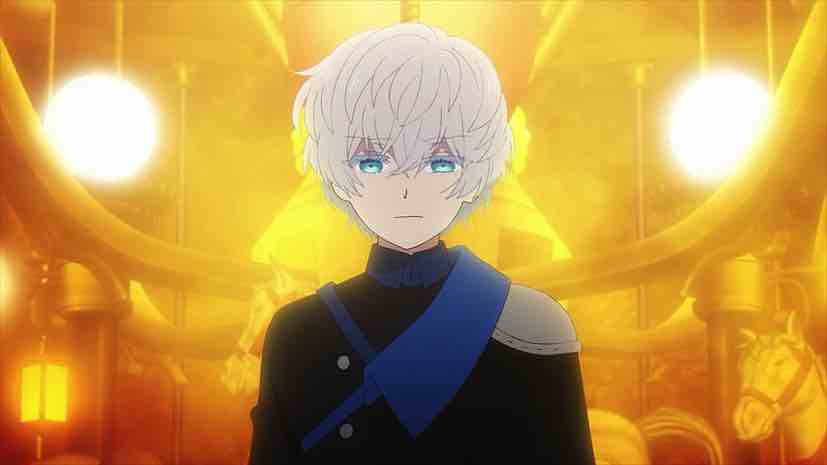 Noe's pop psychology is probably on-point. Everything Vanitas does is more or less in the service of isolating himself. Noe naturally believes he can fix him (insert shipping observations here), but Vanitas may not be fixable. Domi, meanwhile, struggles to overcome Mikhail's brainwashing and follow her impulse to save Noe. I'm not sure I buy the notion that offing herself would have done the job but I suppose Domi wasn't exactly rational in that moment. Fortunately Jeanne (sent by Luca) arrives at the most plot-convenient moment to save her, pretty much clearing the field for Vanitas and Noe to settle things between them (for now).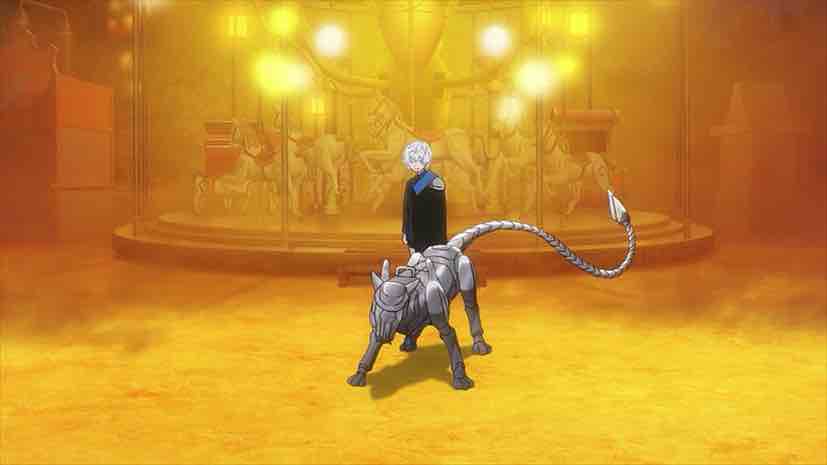 As noted, I'll be surprised if this whole Luna mystery gets resolved in the finale. That said, something has to give between the two leads – either they'll get past this moment (likely) or wind up enemies. Misha will go his own way for the moment (probably) or die here. The interesting element of all this is that Noe represents the greatest threat to Vanitas, because he's the one (there are surely others in his clan, but he has access) who can do what Vanitas most desperately wants not to be done. As such keeping Noe close at-hand is sort of the worst thing Vanitas can do, above and beyond his own definition of "freedom". Things are definitely ending on a pretty riveting note, which makes the circumstances regarding the series' future that much more frustrating.





[photo11]
[photo12]
[photo13]
[photo14]
[photo15]
[photo16]
[photo17]
[photo18]
[photo19]
[photo20]
[photo21]
[photo22]
[photo23]
[photo24]
[photo25]
[photo26]
[photo27]
[photo28]
[photo29]
[photo30]
[photo31]
[photo32]
[photo33]
[photo34]
[photo35]
[photo36]
[photo37]
[photo38]
[photo39]
[photo40]
[photo41]
[photo42]
[photo43]
[photo44]
[photo45]
Source:https://lostinanime.com/2022/03/vanitas-no-carte-23/