Sabikui Bisco – 10
Sabikui Bisco – 10
Where's the Lance of Longinus when you need it?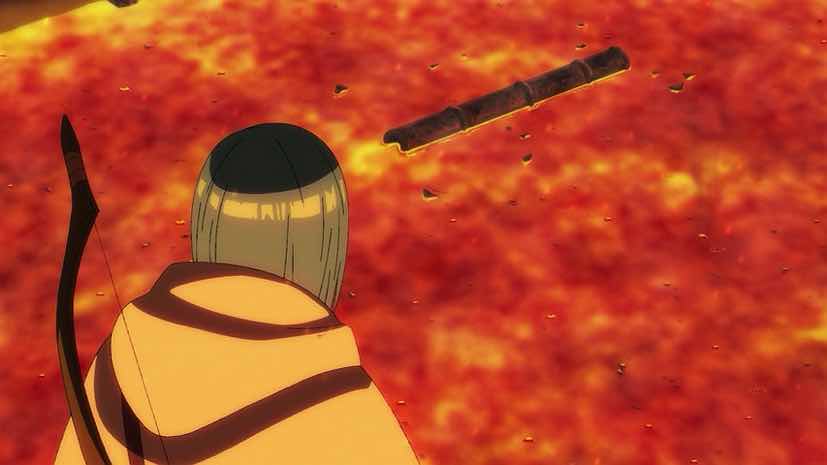 Sabikui Bisco isn't a series with a whole lot of gear changes to it. It pretty much only goes full speed, revs in the red. That's a big part of its charm to be sure, but it's not an easy style to pull off. You have to have a commitment to the style and a gift for the bizarre – something in the vein of Kekkai Sensen, for example. Fortunately, I think this series also passes that test.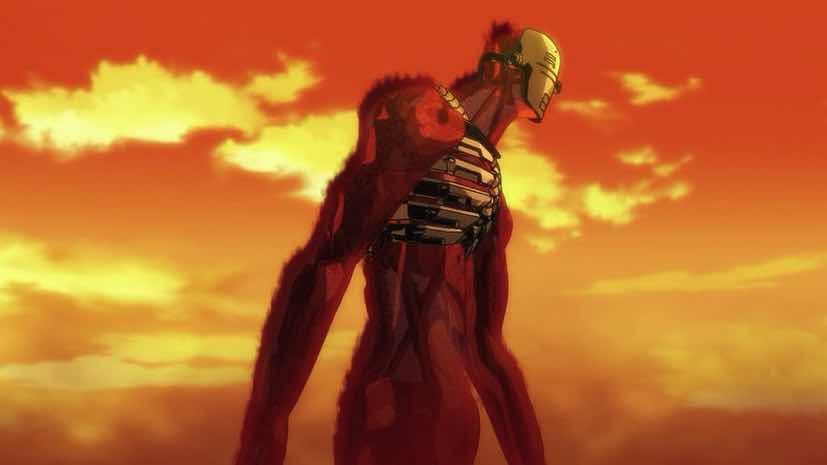 I think you could draw worse parallels for this show than Kekkai Sensen, in fact. It's not as good but it clearly has something of the same sensibility – a certain side of Bones, yes, but even more so of old Gainax. This is a school of anime where epic is an end in and of itself, and when in doubt you go bigger. That's certainly the case with Sabikui Bisco – and Kurokawa – this week. And when I say bigger, I mean a whole lot bigger.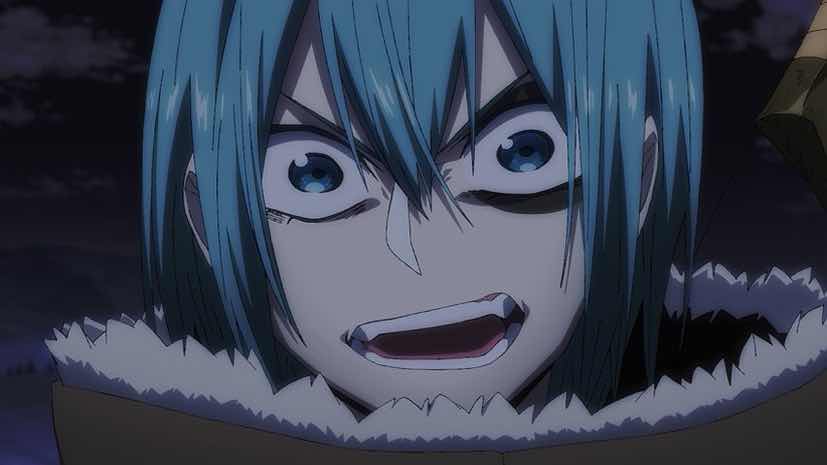 They call it "Tetsujin", a well-known name in mecha circles to be sure. But to my eye, the first thing that sprang to mind was absolutely "angel" – as in Eva. That and a bit of Nausica – which was almost certainly an influence on Anno – for good measure. Specifically the "God Warrior" which turned up in the 2012 Ghibli short to kick Japan's ass. That rasping cry was almost instantly recognizable as Tsuda Kenjirou (a voice we hear so often it should be impossible to mistake), though I think most people will have made the connection immediately anyway.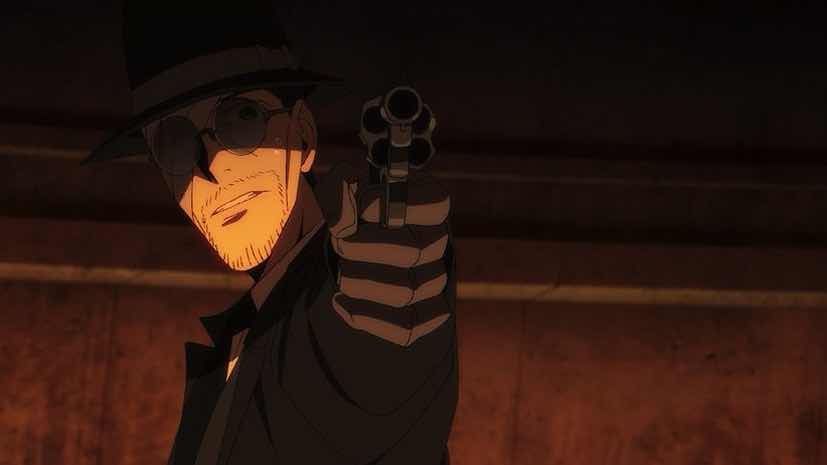 A bit derivative perhaps, but Tetsujin was a hell of a lot of fun to watch – yet another cool creature creation from this series. The army is no match for him, and he sets off on a rampage of destruction (starting with Weeping Child Ravine). The question he raises is of course the fate of Bisco. If Kurokawa can descend into the rust and emerge reborn in Tetsujin's body, what of Bisco? Is he inside that tin can with Kurokawa (there's no indication of that)? Did Milo shooting him before he submerged pre-empt his rebirth? The whole business of Milo carrying Bisco in his heart is poetic and all, but I'm struggling to believe he's gone for good (but then, Kamina was).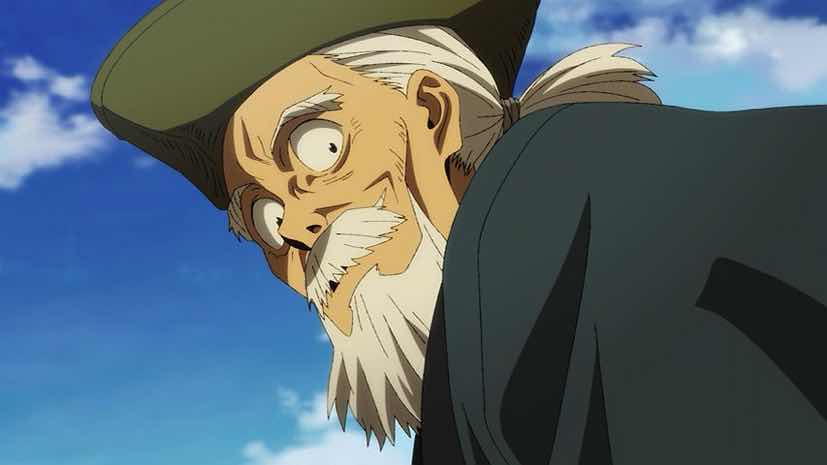 Meanwhile Tirol shows up again, conveniently enough right in Kurokawa's path. Pawoo's men don't seem anxious to take Tetsujin on, but Tirol is made of sterner stuff. The one who does the taking on, though, is Milo – with some eventual help from Jabi and Akutugawa. The mushrooms have their effect – as you'd expect against a rust giant – but not enough. Whatever happens from here I feel like Bisco is going to be involved in the resolution – though I'm not sure whether it will be physically or spiritually.






[photo11]
[photo12]
[photo13]
[photo14]
[photo15]
[photo16]
[photo17]
[photo18]
[photo19]
[photo20]
[photo21]
[photo22]
[photo23]
Source:https://lostinanime.com/2022/03/sabikui-bisco-10/