Karakai Jouzu no Takagi-san 3 – 09
Karakai Jouzu no Takagi-san 3 – 09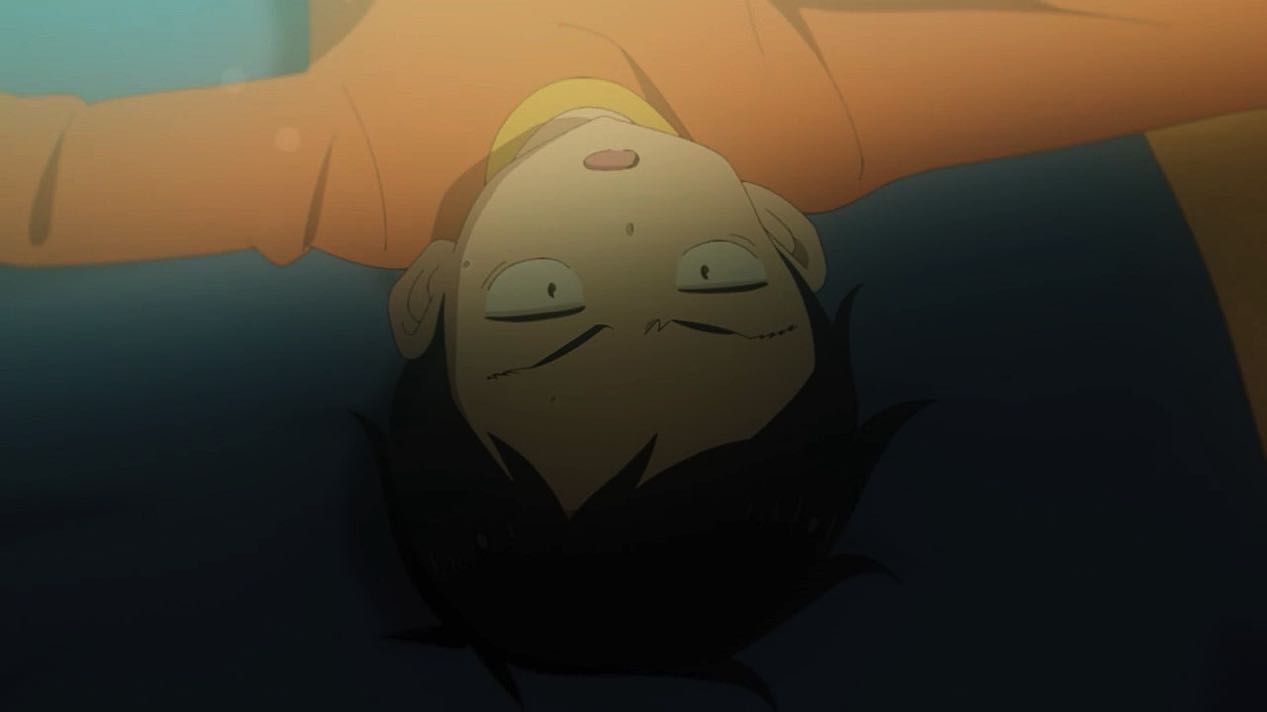 These "cheat code" original episodes have effectively made the Karakai Jouzu anime a very different story than the manga. In a good way, I would argue (my face still hurts), but different to be sure. Now, I was wrong about last week's "Rental DVD" being original, but the meatiest part of it – the "100% Unrequited Love" movie – was. And that was the seed planted for this week's episode, which I'm certain is anime-original (and I'll be very embarrassed if I'm wrong again, because you wouldn't forget it easily).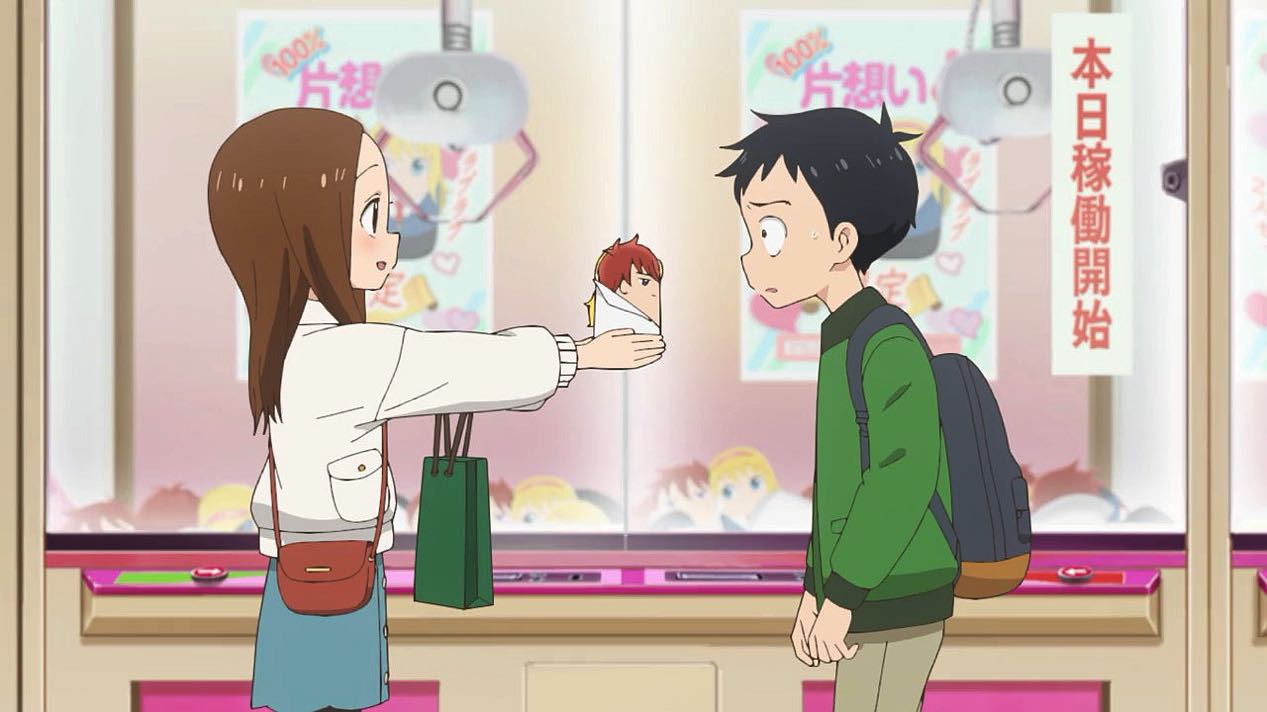 Again, I'm going to really have egg on my face if this turns out to be from the manga, but truthfully – can you imagine these events in the source material? The relationship aspect is so much more overt in the anime. I mean, going on a ferry to a movie (in beautiful Kurashiki) about a pair of teenagers in love, in order to get a couples gift – at Christmas, no less? Not even Nishikata is that dense – all but the barest layer of artifice has been stripped away from this romance angle of this relationship. And that artifice is a key component of the manga dynamic (in the parent series, though obviously not a certain spinoff) that never really goes away.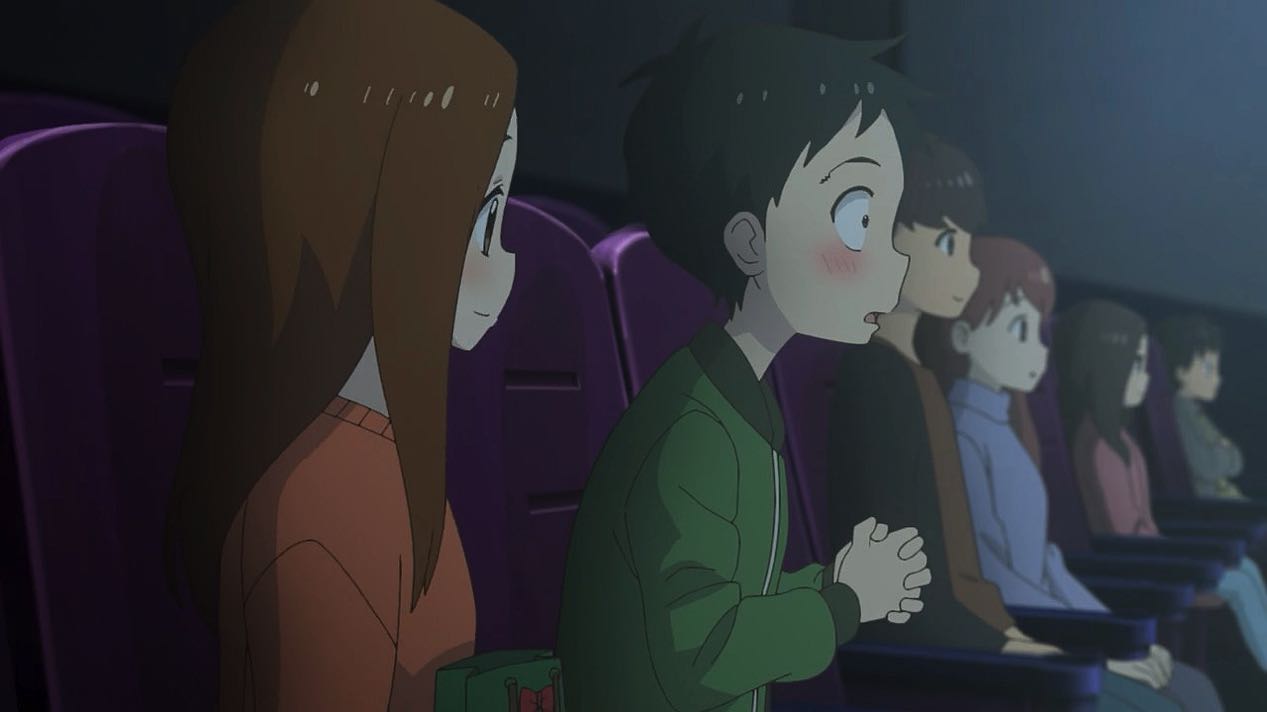 Is is better this way, or as Yamamoto-sensei wrote it? Well, given that he's pretty involved in the anime and claims to love it, I can't imagine he minds. In fact my theory is that the anime gives him a chance at a vicarious take on NishiKagi that he'd never do on paper. The anime as a whole is better than the manga, of that I have no doubt. An episode like this one, with so much eye candy of all kinds and lovely music, seeing these two kids come to life on-screen – the manga just can't match that. There's no shame in it – it's just how it is. I think anime generally need story more than manga, and this adaptation turns TakaKata into much more of a progressive narrative. Which for me is a very smart thing to do.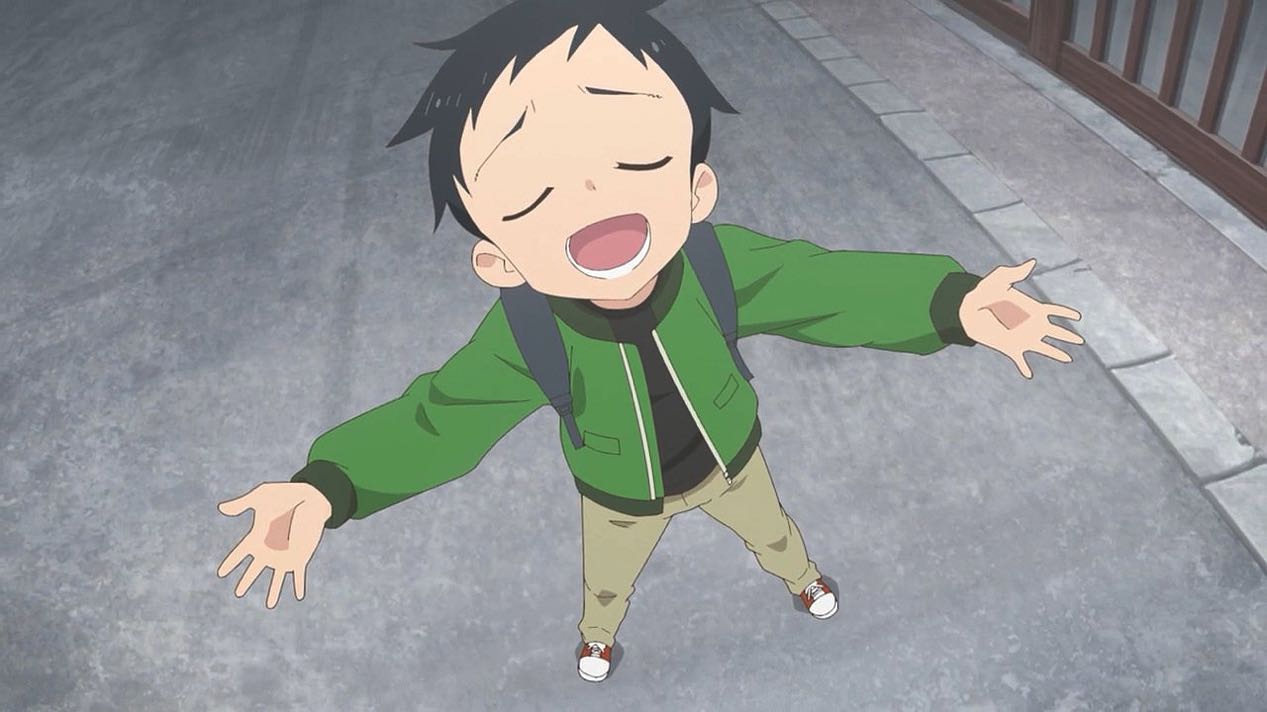 All the trappings were on-point here, starting with the claw game. I mean seriously Nishi, did you think there was any way she wouldn't be jouzu at that? Takagi happily giving the prize to Nishikata without extracting a bit of fun at this expanse is much more anime Takagi than manga, but I'm good with that. That bit where he introduced them as "the Nishikata couple" was absolutely one of the comic highlights of the season – and it even caught her out a little. That happens more in the cheat code eps, too – but again, I'm OK with that. And that touching of knees – that was hard core…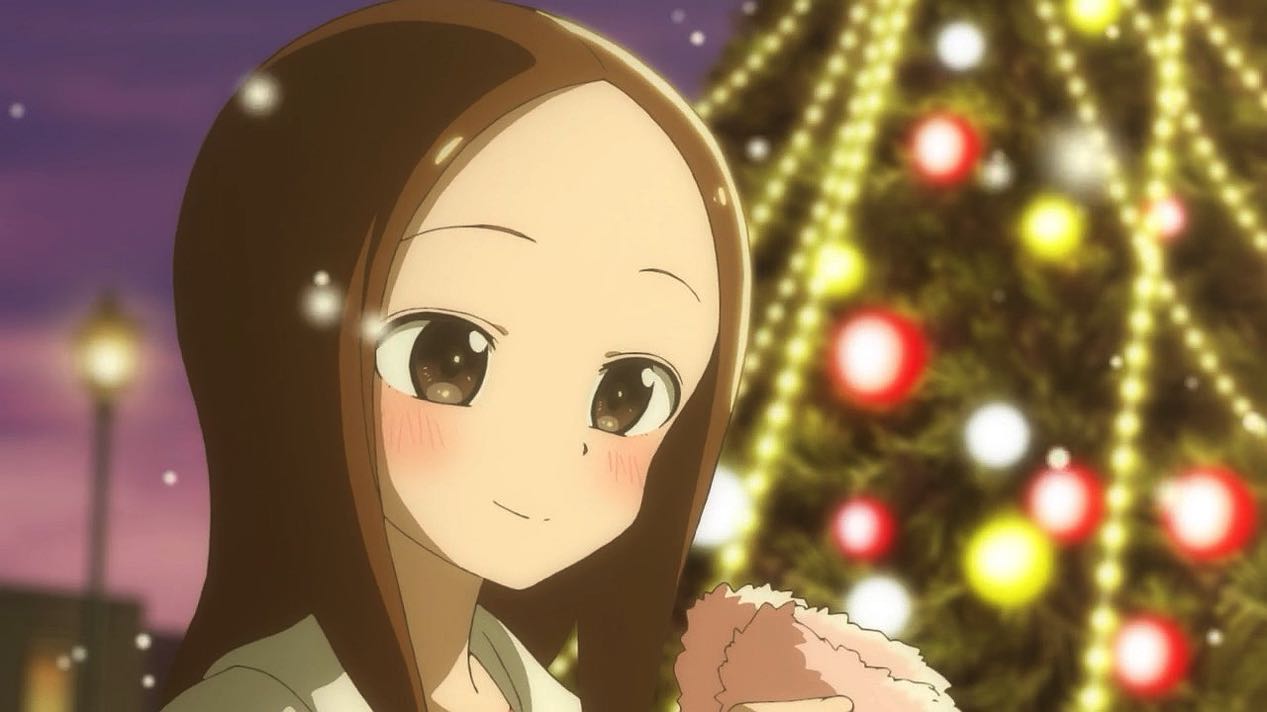 The bit where Takagi-san was pretending to be Kyunko encapsulated this whole scenario in epic (an somewhat ironic) fashion – "she seems way more vulnerable than usual". That's the essence of these cheat code episodes – that and Nishikata-kun being more assertive and occasionally winning. His reaction to the movie shows just why Takagi loves him (and this I think is exactly the same as the manga) – Nishi is a total teddy bear, a softie of the highest order. Part of the draw initially for her was the way that made him easy to manipulate, but as they got to know each other (and grew a little older) it became the thing she fell in love with.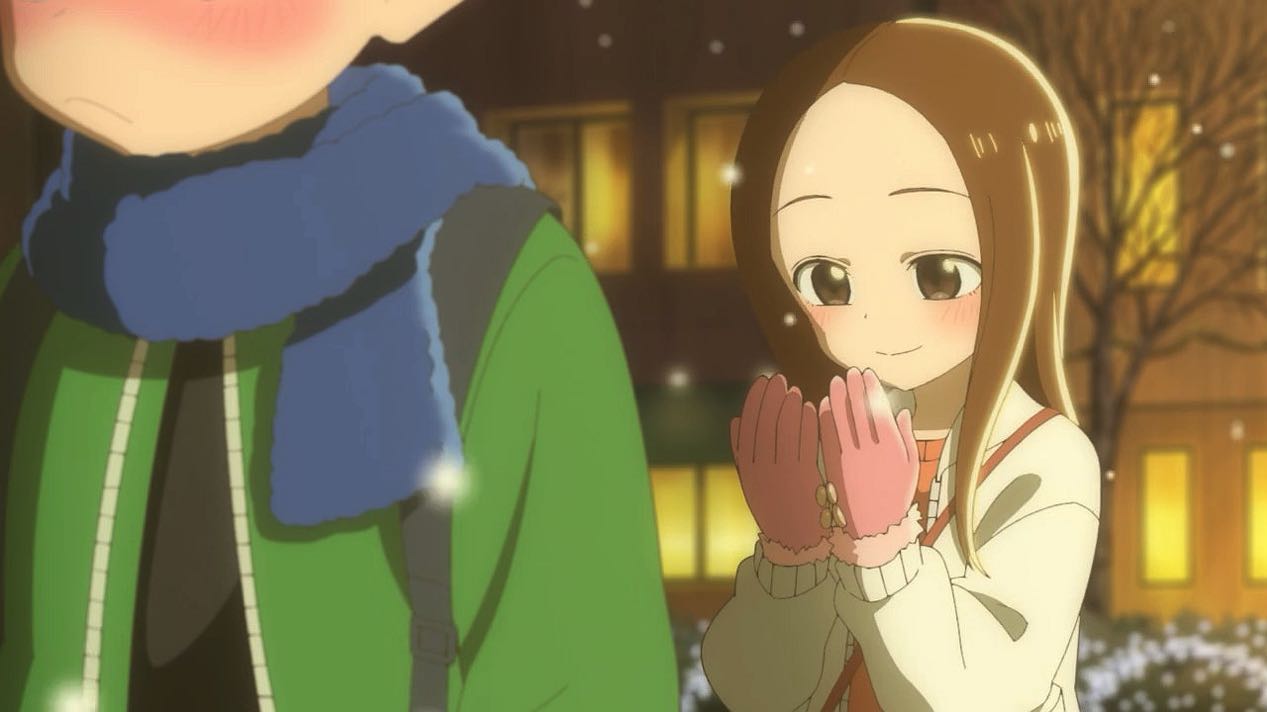 Nishi-kun didn't quite gild the lily by repeating Shouto's "100%UL" line about Kyunko being cute (Takagi may have gone on a boat ride this week but she did her fishing on land), but this was a big win for him – never mind Takagi pretending to be a dojikko. He got her a gift, it was the right gift, and a nice Xmas card to boot. It was way more suave and cool than manga Nishikata would have been, but given how great it is to see these two in this mode, I certainly have no complaints. May the anime continue to forge its own path.





[photo11]
[photo12]
[photo13]
[photo14]
[photo15]
[photo16]
[photo17]
[photo18]
[photo19]
[photo20]
[photo21]
[photo22]
[photo23]
[photo24]
[photo25]
[photo26]
[photo27]
[photo28]
[photo29]
[photo30]
[photo31]
[photo32]
[photo33]
[photo34]
[photo35]
[photo36]
[photo37]
[photo38]
[photo39]
[photo40]
[photo41]
[photo42]
[photo43]
[photo44]
[photo45]
[photo46]
[photo47]
[photo48]
Source:https://lostinanime.com/2022/03/karakai-jouzu-no-takagi-san-3-09/