Baraou no Souretsu – 10
Baraou no Souretsu – 10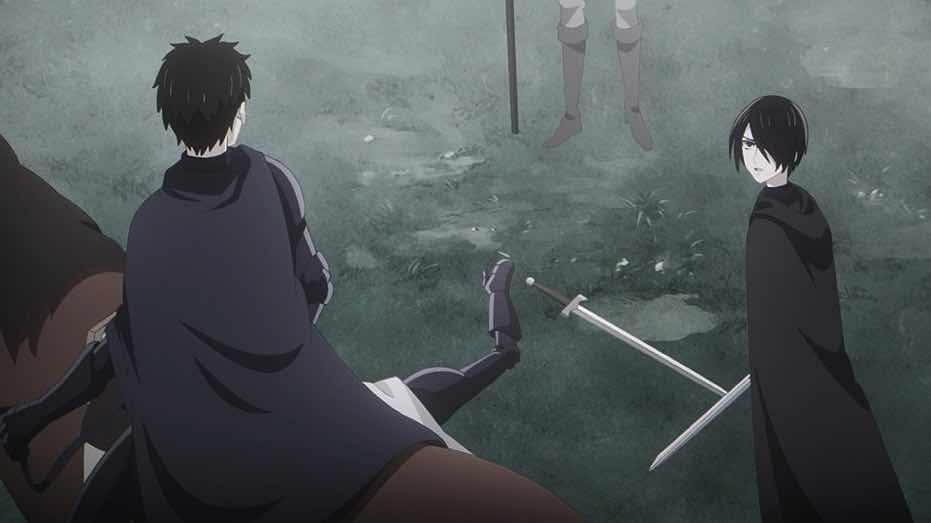 I don't know what portion of Baraou no Souretsu the anime is attempting to adapt. I'm assuming that since the manga recently ended it's going to be a "full" adaptation – which is to say, 24 episodes for 17 volumes. But one thing that's clear in watching it is that large chunks of the exoskeleton never made the cut. It's not so much that the pacing feels insanely fast – though it kind of did for about the first 4-5 episodes. Rather, I'm constantly getting the sense that I missed something – that I'm watching a reference to a nod to supporting material that never existed in the anime. I won't say it's a deal-breaker but it does taint the experience a bit.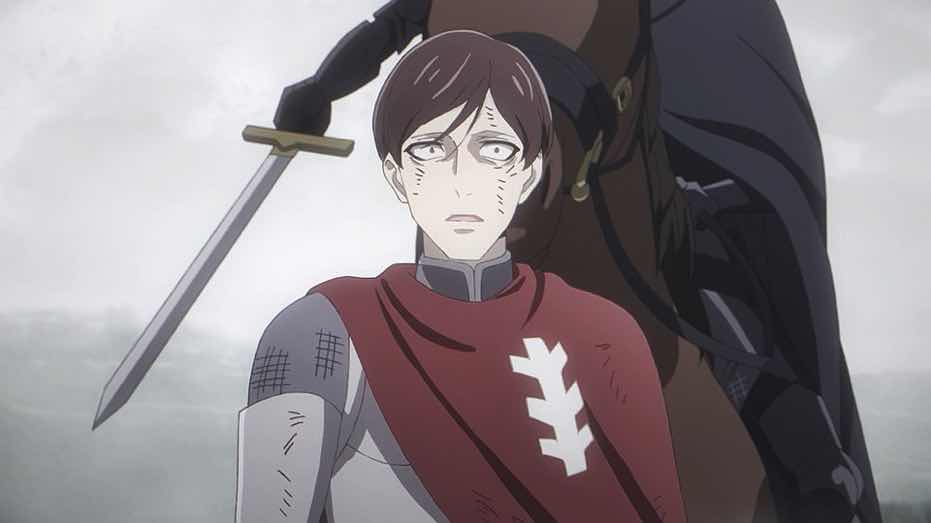 This week was a milestone for the series to be sure, but that contextual issue robs it of some of its potential weight. The White and Red Rose armies are preparing for the climactic battle at last. And my sense that Warwick has grown rather sloppy increases, as he as no idea that George has betrayed him. The battle is fought in heavy mist at Barnet in Hertfordshire, the south of England. And that is indeed how history recalls it – weather was always a critical wild card in medieval battles, and England is hardly any stranger to fog.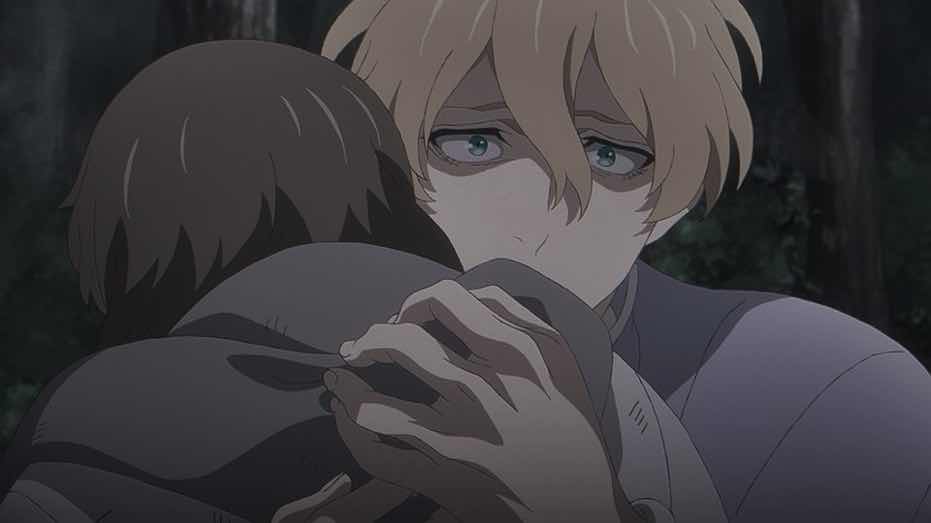 The notion that Richard caused the Lancastrian army to attack itself is dramatic license – as the manga was supposedly based on an early draft of Richard III, perhaps it was the Bard who originally took it. As depicted here it's certainly a clever ploy – Richard leaves Buckingham behind in his stead (and helmet) and goes off in Lancaster colors to infiltrate the enemy line and set them against themselves. With that accomplished he sets about the goal of slaying the king – something Edward (York) would disapprove of, as he still feels emotional bonds to his former mentor.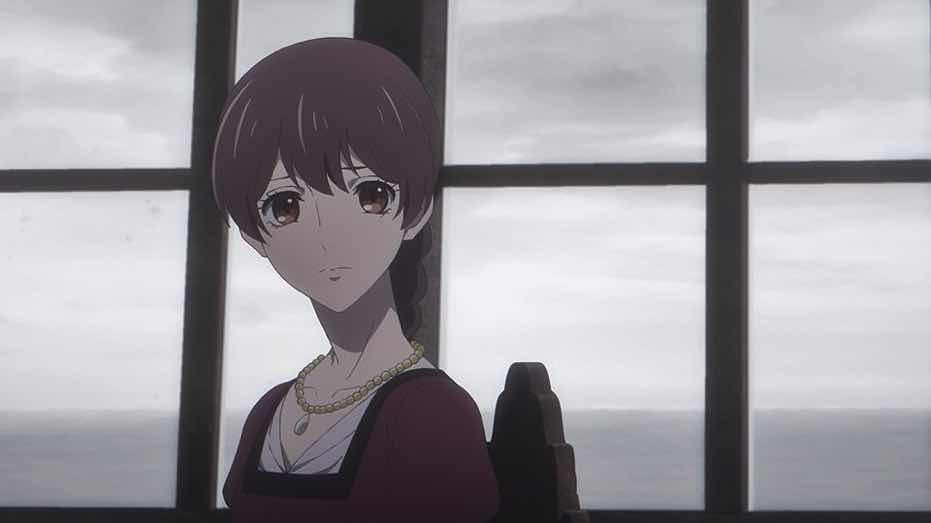 Perhaps unbelievably, still neither Richard or Henry knows the other's identity. Henry is his usual in-labor self, agonizing over all the people on both sides dying in his name. Warwick is struck down fleeing the field – again, this is how history records it, but young Buckingham being the one to do the deed is license, perhaps more poetic than anything this time. Buckingham is Warwick's spiritual heir as the power behind the throne, and if he inherits that mantle he does so on behalf of not the king, but his youngest brother.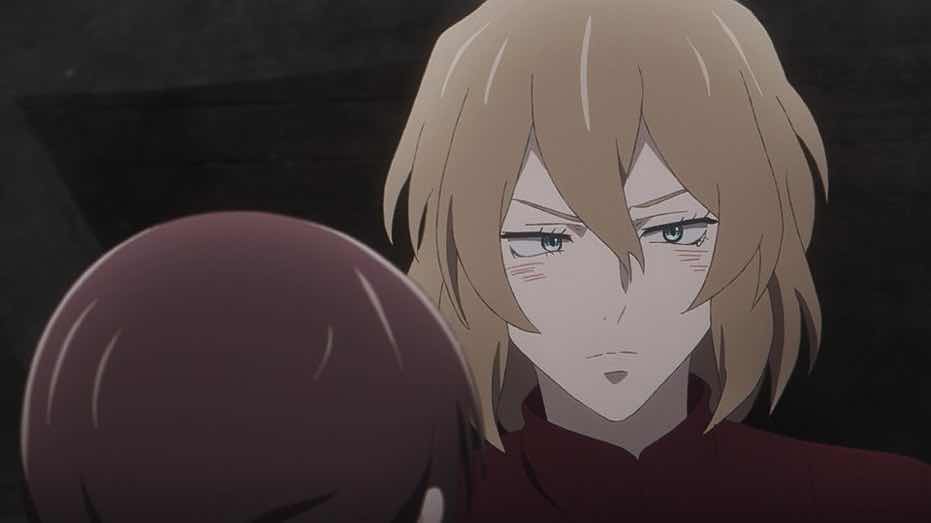 My fear was that Richard would end up striking Henry down before realizing who he was. But then, this was not the time or place for Henry to meet his end and that liberty would have been too much to take. And it would have robbed us of the aftermath of the two of them realizing the truth. The whole Joan of Arc thing is one of those "missed something" elements – yeah we've seen her before, but she just sort of pops up as a Greek chorus to annoy Richard now and then. Even as a dramatic device in the anime Joan feels tacked on and underdeveloped, and that's a problem for the series as a whole. It's a compelling story, but one whose flaws are impossible to ignore.






[photo11]
[photo12]
[photo13]
[photo14]
[photo15]
[photo16]
[photo17]
[photo18]
[photo19]
[photo20]
[photo21]
[photo22]
[photo23]
[photo24]
[photo25]
[photo26]
[photo27]
[photo28]
[photo29]
[photo30]
[photo31]
[photo32]
Source:https://lostinanime.com/2022/03/baraou-no-souretsu-10/